IT Experts Advise Biden Administration to Pursue 'Zero Trust' Security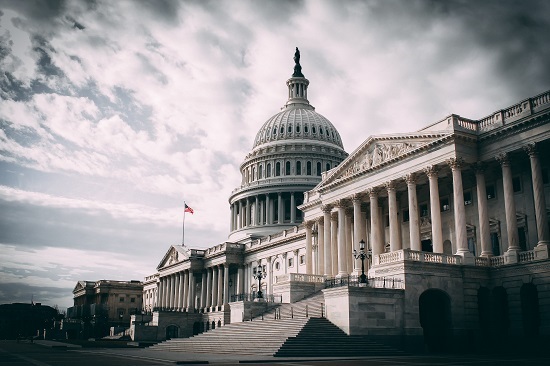 By John P, Desmond, AI Trends Editor  
Experts offering IT acquisition advice to the incoming Biden administration suggest building on the Trump Administration's AI and tech policies when they make sense, while forging a path to a new set of priorities. They also foresee a drift toward acquiring more IT services and throttling back in-house application build efforts.   
"Contracting mechanisms will begin to shift toward commercial solutions versus products," stated Jose Arrieta, former CIO at the Department of Health and Human Services, in a recent account from Federal News Network. He added, "Services and the acquisition workforce will continually reinvent the way they contract to fulfill that need for their customers."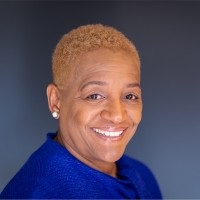 Try to avoid duplication of effort. "Establish boundaries or rule sets to avoid software development efforts that lead to duplicative capability, or building of new systems when we should be delivering capability in an iterative or agile manner," stated Essye Miller, former Defense Department deputy CIO, now an executive business management consultant.   
She added, "While doing this, we can't forget to invest in the workforce. Recruiting/retention and re-tooling/retraining are critical to maintaining a current, relevant technical workforce."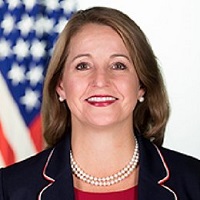 Continue to advance the entire government enterprise, and the federal data strategy in particular, advised Suzette Kent, former federal CIO, who now stays busy as a board member of the LSU Foundation as one of several activities. "Further progress on the federal data strategy will not only improve mission and service quality, efficiency and transparency–it solidifies the foundation needed to leverage advanced automation, especially in processes that are shared across agencies or are common," Kent stated. 
'Zero Trust' Seen as Breakout Cybersecurity Thrust in 2021  
Asked what technology will break out in 2021, several panel members mentioned cybersecurity and "zero trust" in particular. That is when one does not trust anything inside or outside the perimeter; everything must be verified.  
"The adoption of "zero-trust" architectures to support identity management," will be a trend, stated Miller, along with, "The use of artificial intelligence to support cybersecurity and, possibly, continuous authorization." 
This was seconded by Mike Hettinger, president of Hettinger Strategy Group, who advocated adoption of the Trust Internet Connections 3.0 expansion of security standards. The Cybersecurity & Infrastructure Security Agency has related draft documents open for comment through Jan. 29, 2021.   
"IT security is the trend to watch in 2021," Hettinger stated. "Zero trust, working together with TIC 3.0 are poised to make a lot of noise in 2021. Throw in modern identity management, and you have the makings of some significant changes to the cybersecurity landscape. With federal employees remaining primarily remote, federal networks are becoming increasingly difficult to protect and long gone are the days when we installed an antivirus program and called it a day."  
Hettinger expressed optimism for the future of IT in the Biden Administration. "The beauty of federal IT is that it's bipartisan and regardless of whether there's been a Republican or Democrat in the White House, we are all rowing in the same direction," he stated. "The Trump administration policies like Cloud Smart and the Federal Data Strategy were built from foundational IT policies that the Obama administration had put in place. My hope for the Biden administration is they will build on the Trump policies where it makes sense and forge their own path where it doesn't. I'd love to see the new administration focus on a comprehensive plan to invest in IT modernization to support a post-pandemic remote workforce."  
To help make the federal government more AI-ready, IT managers should continue to gain experience with AI tools that process huge amounts of data in seconds, and work to automate tasks that would take days or longer for human beings to perform, suggested an account in Nextgov.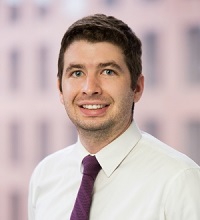 "The United States is at the very beginning of a long-term journey to develop and harness these tools," writes Dr. Alan R. Shark, executive director of CompTIA's Public Technology Institute and an associate professor at Schar School of Policy and Government at George Mason University.  
He also suggested building on progress made on AI during the Trump administration, noting the importance of the AI executive order issued in February 2019. (See AI Trends coverage.) He encouraged the use of ethical frameworks to identify and reduce bias in AI by demonstrating a federal government commitment to ethical standards in AI development and use. He also encouraged federal IT managers to build intergovernmental partnerships and to share knowledge around public sector uses of AI, by developing the enabling mechanisms.   
Dr. Shark also cited the need to build an AI-ready workforce by funding the growth of AI competency training, encouraging multidisciplinary teams in AI R&D, and increasing understanding of current and future needs of the AI national workforce.  
"It is especially critical for the incoming administration to build a trustworthy AI environment," he stated. "With a skeptical public, a majority of Americans recognize the need to carefully manage AI, with the greatest importance placed on safeguarding data privacy." Working within an ethical framework would help as well, he suggested. 
Regulations Targeting Big Tech Seen Coming  
On the regulation front, the Biden administration has an opportunity to further "reasonable oversight" of tech companies, suggested a recent account from Brookings. "The Biden administration could take meaningful steps to further reasonable oversight of the technology sector, and specifically the largely unregulated use of artificial intelligence (AI) and algorithmic decision-making," stated author Alex Engler, who studies the implications of AI on society and governance, and teaches at Georgetown's McCourt School of Public Policy.  
"President-elect Biden should push Congress to enact new algorithmic consumer protections in any new legislative compromises on privacy or antitrust, and further support the revival of the Office of Technology Assessment," suggested Engler.  
The digital economy accounts for over 9% of GDP—larger than the finance sector—with its growth for the past 50 years largely unregulated. "The mass proliferation of data systems and algorithms—especially in the form of 'permissionless innovation'—has enabled extensive societal harms," Engler stated. "A new regulatory agency, or expanded capacity of an existing agency such as the Federal Trade Commission, is necessary." 
Federal agencies will need new powers of investigation to follow through, including the capacity to investigate algorithmic systems, namely large-scale AI systems that are suspected of bias. "While it may seem as though this would require the models themselves, this is far less important than access to the underlying datasets and model outputs," Engler wrote. "Therefore, regulatory agencies should use available administrative subpoena powers to gain access to the relevant corporate datasets." he noted that some 335 authorities across the federal government have this power.  
Read the source articles in Federal News Network, in Nextgov snf from Brookings. Review Trust Internet Connections 3.0 security standards of the Cybersecurity & Infrastructure Security Agency open for comment through Jan. 29, 2021.  
Credit: Source link