Remote Learning Boosting Adoption of Innovative Technologies for Education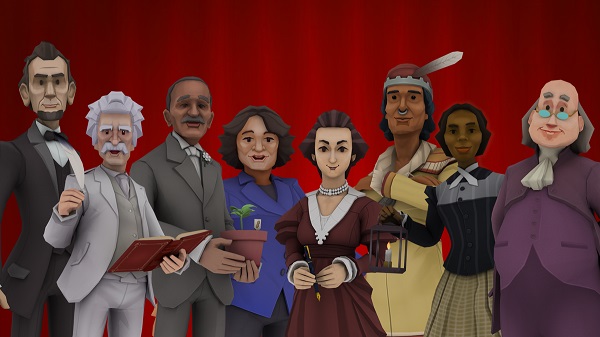 By AI Trends Staff  
With remote learning happening for students of all ages during the pandemic area, new technologies incorporating AI—including voice, augmented reality and virtual reality—are being used more widely to enable teaching.   
"Some 1.2 billion children have been out of school during the pandemic year, and that has led to technology driving change in education," said Robin Raskin, founder of Solving for Tech, moderator of a recent Consumer Electronics Show session on New Technologies Accelerating Education.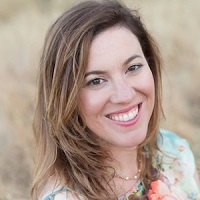 Creativity, Inc. provides design and engineering services for toy, technology, and learning companies. Clients include Disney, Netflix, Fisher-Price, Mattel, and Pearson. The company is working on building out new products that leverage voice interactions, said Caitlin Gutekunst, senior director of marketing and development. Consumers today interact with voice assistants on some 4.2 billion devices and the number is expected by Juniper Research to grow to 8.4 billion by 2024, she said.  
"Voice is an interface, a new way for people to navigate and find information more easily," she said. "Teachers are finding that voice provides new learning opportunities for students," and can improve accessibility catering to the different learning styles of students, she said. The company envisions voice being used in more devices such as wearables and augmented reality/virtual reality (AR/VR) headsets.  "We believe in binding entertainment with learning to make it fun for kids," she said. The company developed Toy Doctor, an Alexa skill in which a child works as a doctor to help patients including Fuzzy the Teddy Bear and Rubber Ducky in a musical adventure.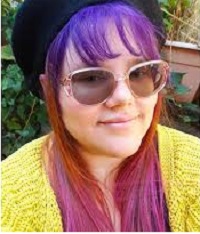 Melanie Harke, a senior game designer with Schell Games, builds educational games using VR and AR. "It is still in an early adoption phase, but once you have a device you can travel to distant lands or practice dangerous procedures in a safe environment," she said. "Immersion is the cornerstone; it makes it powerful," she said, enabling it to be used to practice physical activities or improve muscle memory.  
History Maker is Virtual Reality Content Creation Tool  
The company has produced HoloLab Champions, a chemistry lab practice game show, enabling students without access to a real lab to gain experiences. Players are scored on accuracy and safety, helping to prepare them for real lab experiences.  
The company's newest product is History Maker, a virtual reality content creation tool aimed at middle school students. The game enables students to step into the shoes of a historical figure, such as Ben Franklin, Abigail Adams, Abraham Lincoln, Mark Twain and Barack Obama. Students create the scene, pick their props, upload and recite their script and export the performance to share with classmates and teachers.  
"The pandemic has accelerated things, with more students participating in remote learning and more effort going into making the experiences better for kids. Having something immersive like VR can help," Harke said. The company has made progress since entering the education market in 2016, but still, "It is early days for VR in education," she said.  
Spatial makes a AR/VR tool that can be used to create a lifelike avatar and a virtual classroom where the teacher has the necessary tools to present an immersive experience for students. "A lot of remote learning is happening in work settings. Tools like Spatial will be important to helping people feel connected," said Aaron Dence, product manager with Spatial.   
The product uses AI and machine learning to "tweak" a two-dimensional selfie photo to create a three-dimensional lifelike avatar. Colleges are looking at the technology to help create immersive learning experiences, such as the streets of Harlem in the 1950s, for a history class at the University of Arizona, and physicians and students working together at Teikyo University in Tokyo.  
AR/VR Education Software Revenue Growing  
Revenue for VR/AR educational software was estimated to be some $300 million in 2020, according to a report by Goldman Sachs, and is expected to grow to $700 million by 2025, according to a report in edu plus now. The quality of content is improving and the cost of hardware is correlating, making the technology more accessible to education institutions worldwide, the report stated.  
Use cases for AR/VR in education include virtual field trips, medical education, and training, classroom education and student recruitment, according to an account from [x]cube LABS.  
For medical education, applications can show complicated processes such as the human brain and visualize the abstract notions in digital reality. It equips students to merge the theoretical and practical parts of lessons. For recruitment, virtual tours enable students to explore the school or university campus remotely, thereby reducing expenses, increasing student engagement and helping them make a decision about the university.  
"Augmented and virtual reality is redefining the teaching and learning process. Immersive technology has the potential of being the most prominent breakthrough in the education industry," the authors state. 
Learn more at Creativity, Inc., Schell Games, Spatial, in edu plus now and from [x]cube LABS. 
Credit: Source link