Best Hidden Object Games for iOS
Midnight Castle
Big Fish Games, Inc
Midnight Castle takes you to a mystical world of hidden objects and challenging quests.
In Midnight Castle, you will search for prized treasures, collect gold and coins, and meet mystical characters as you search for hidden items to help you on your various quests. Earn valuable rewards, complete your objectives, and use rechargeable hints when necessary.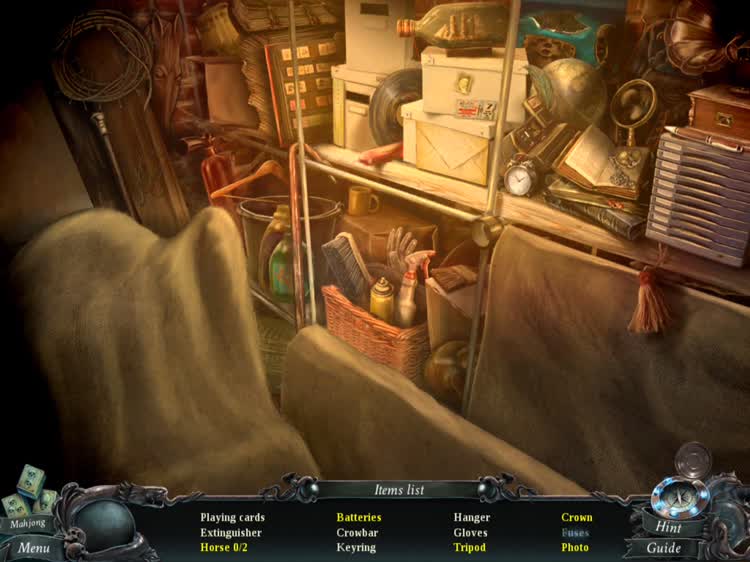 Nightmares from the Deep™
G5 Entertainment AB
Discover the secret behind a dangerous pirate as you search for tools and objects.
In Nightmares from the Deep: The Cursed Heart, you will lift items, move objects, and explore intensely for hidden bits and pieces. If you have trouble with a puzzle, you can play a game of Mahjong instead. There are 45 locations, 39 hidden objects puzzles, and 16 mini games in this adventure surrounding the sea.
Hidden Folks
Adriaan de Jongh
A beautifully hand drawn hidden object game with expansive images that come to life.
Imagine Where's Waldo in a living and breathing world. Hidden Folks takes the classic hidden object style, and builds upon it with huge maps to explore complete with moving characters and environments. The game includes a ton of charm to the art style and the clues with each object that you need to find accompanied by a little story blurb.
Join a journey of mystery and romance in this hidden objects adventure.
Travel the world in Pearl's Peril finding objects, decorating your island, and watching out for danger. You will continue to unlock locations and clues as you solve the puzzles. Locate the hidden objects quickly for more points, use game money to purchase additional energy, and earn prestige points for your attractive island.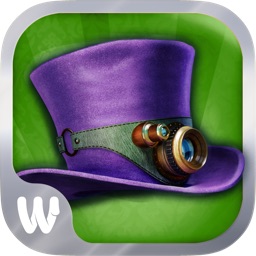 Snark Busters
Alawar Entertainment, Inc
For a unique game of hidden objects, get ready to go on a Snark hunt.
Snark Busters: High Society will have you traveling through mirrors into backwards worlds, as you gather hidden pieces for your objects. This game is full of eccentric and fascinating characters, fun and challenging puzzles, plus mini games and secrets. Solve the mystery to save your fiancé.
Begin in Thailand in 1947 where you will find the hidden objects in this mysterious adventure.
In Melissa K. and the Heart of Gold you will look for clues, search for pieces of items for your inventory, and explore scenes in a first-person adventure. There are over 30 unique puzzles, 30 interesting locations, and three difficulty levels. The game also offers Game Center support with achievements and leaderboards.
OPUS: Rocket of Whispers
SIGONO INC.
An emotional story driven adventure about two lone survivors trying to build a rocket to get back home.
OPUS: Rocket of Whispers is a story-driven exploration game that is packed full of emotions.
Nevertales
Big Fish Games, Inc
Who does the abandoned baby belong to? Uncover the truth in this hidden objects challenge.
Nevertales: The Beauty Within is part of a series from Big Fish Games with a story of suspense and mystery. Explore a scary mansion where the books come alive. Investigate the scenes, locate the objects, and solve mini puzzles to gather clues. If you collect the hidden roses, you can also unlock game extras.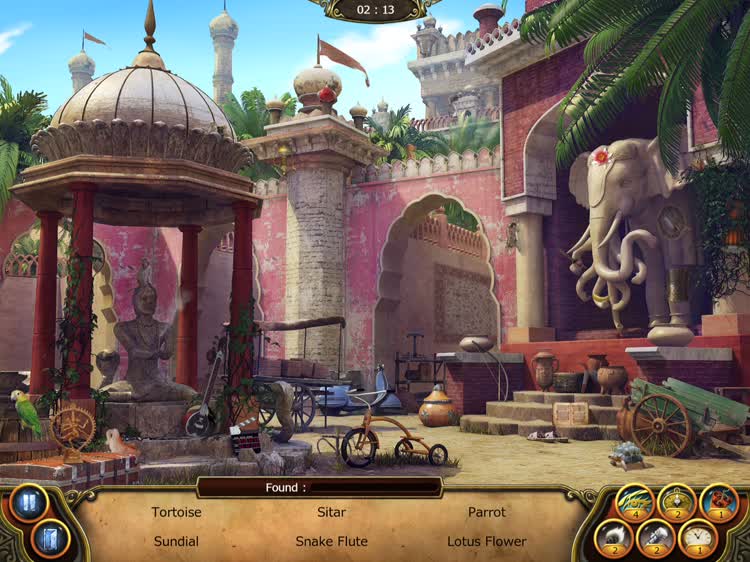 The Secret Society Hidden Spot
G5 Entertainment AB
Move through magic worlds and search for your uncle by finding the hidden objects.
In The Secret Society – Hidden Mystery you will discover your powers and use them to find your missing Uncle Richard, a member of an ancient order. Find objects from a list of words, pictures, or silhouettes, spot hidden clocks that will give you more time, use energy points to play different puzzles, and earn crystals and gold to get additional energy. There are 32 locations and over 350 collections of hidden objects.
Where's my geek?
Ivanovich Games
If you like Where's Waldo? then you will enjoy Where's my geek?
Based on the game Time Geeks, Where's my geek? is a hidden object game with over 200 levels in its Story Mode where you will complete your missions by locating the objects displayed. Then, unlock Zombie Mode with 50 levels, the retro arcade game machine, two-player mode, and try out the weekly tournaments. Within the time given, just move around the busy scene until you find the object and tap.
The makers of Pearl's Peril have a brand new hidden object adventure game for you.
A roaring 20s themed hidden object adventure game mixed with puzzle elements. There will be scenes with pure hidden object gameplay. The game includes other scenes in which you find objects to interact with the world or open mini-game style puzzles.
Mystery Manor
Game Insight
Play as a detective in this mystery story filled with hidden objects and various puzzle games.
Mystery Manor is filled with beasts, monsters, and ghosts, and it's up to you to get to the bottom of this detective story. The main game is a hidden object adventure, and it's accented by many mini puzzle games that act as new quests.
Credit: Source link