How Do You Build a Minimum Viable Product in 2021?
Do you have a unique and groundbreaking idea but you're not sure whether it will be successful or not? Or, let's say you are looking for investors and they are just avoiding you, as you only have an idea with some rough sketches? 
If so, you are at the right place. 
Well, the solution for all these situations is Minimum Viable Product (MVP). If the question, "Why should I build an MVP?" crossed your mind, then the below illustration will give you the answer. 
Let's take a look at the business benefits of MVP:
Early Market Validation
Attracting Investors 
Acquires "Early Adopter" From the Market
High ROI and Low Risk
Testing UX and Usability
Cost Efficiency
Developing a Monetization Strategy
How Do You Create an MVP in 2021?
You need to follow some specific steps to build an MVP, even though it has minimal features and functionality. Let's take a look at the step-by-step guide for the MVP development process in the sub-sections below.
1. Market Analysis 
Market analysis is the fundamental step of building a minimum viable product for your startup. You must analyze it if you don't want to end up with a product that no one wants!
According to CBI reports, around 42% of the startups failed, as there was no market need for the product. 
You should ensure that your product is solving any problem for users, and it should be interesting for them.
In order to know more about it, you can explore the competition or the similar products available in the market. Moreover, there are various tools and paid surveys that you can use, like Toluna, OnePoll, Swagbucks, etc.  
2. Define Your Idea 
You have a new idea about your application, but you should figure out the problem your product will solve for users before creating an MVP. 
You will end up with a failed product if you develop an MVP with a lot of fancy features without knowing the primary reason and the target market. 
So, an excellent way to start the MVP development process is to find out the answer to the following questions: 
What problem does your app solve for users? 
How will your app be useful to your potential customers? 
Why will users use or buy your app?
Once you get the answers to these questions, you will find the best solution that fulfills the customer's needs.  
3. Define and Prioritize Features 
Now, it's time to define the features that your application will have after defining all the steps your customers will take to use your product. 
It will look something like below: 
In the end, you will have a number of features that are "nice-to-have" in your app but are not required strictly. That means that after creating the list of features, you need to prioritize them for your MVP.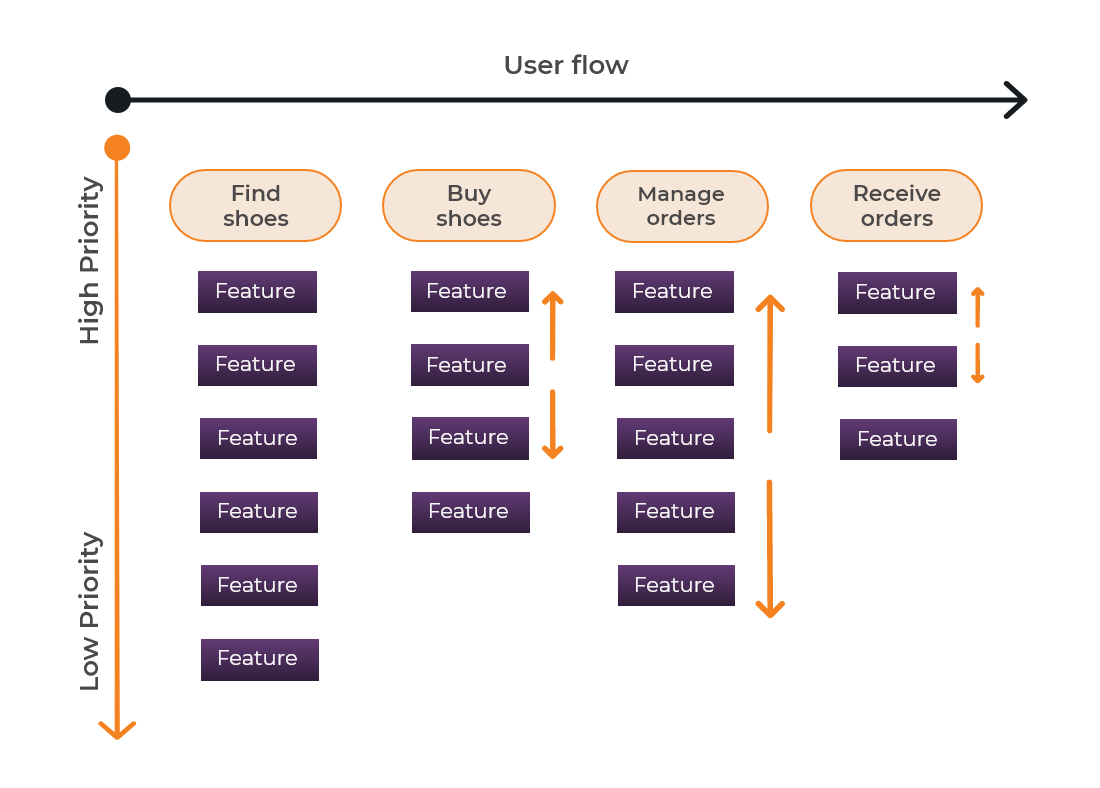 To prioritize features, you can classify the features in must-have, should-have, could-have, and will not have categories. So, at the MVP stage, you can prioritize the must-have features as your MVP app will have only minimum functionalities and features.
4. Build and Launch
Now, you can get started with the MVP app development. Here, don't make the mistake of releasing a poor quality product hoping to rectify the errors in future updates. 
Therefore, ensure that your MVP app should be easy to use that satisfy the investors and users. 
5. Analyze the Feedback
You need to make a conclusion based on the collected user responses. Early users of your app will provide feedback about the features you should add next and identify your product's errors. 
Here are the MVP Examples that have turned into successful Products:
Facebook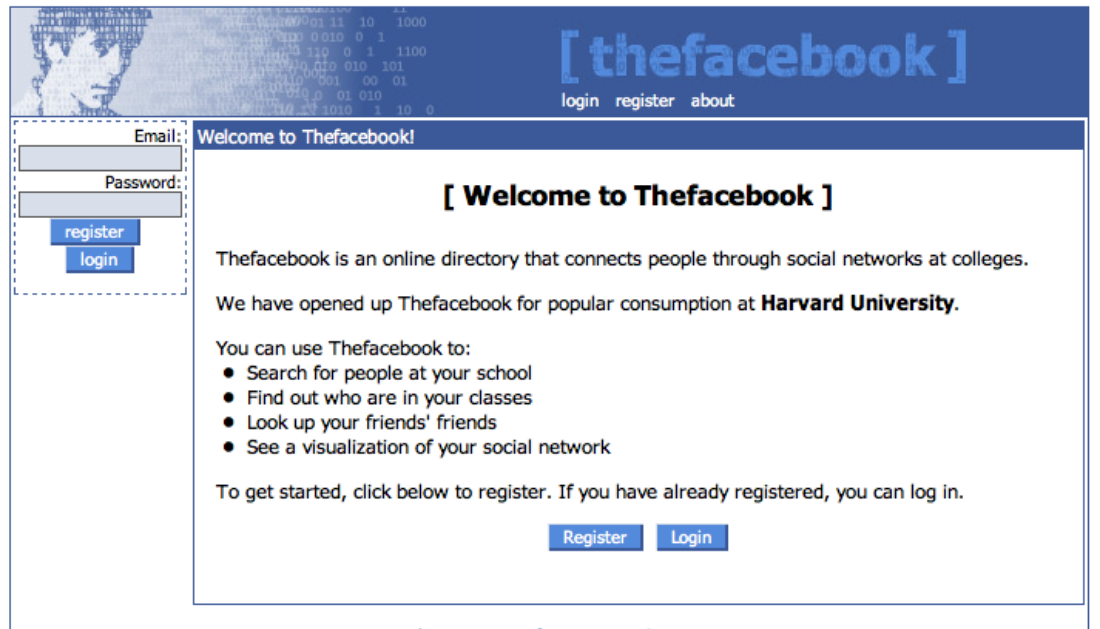 Amazon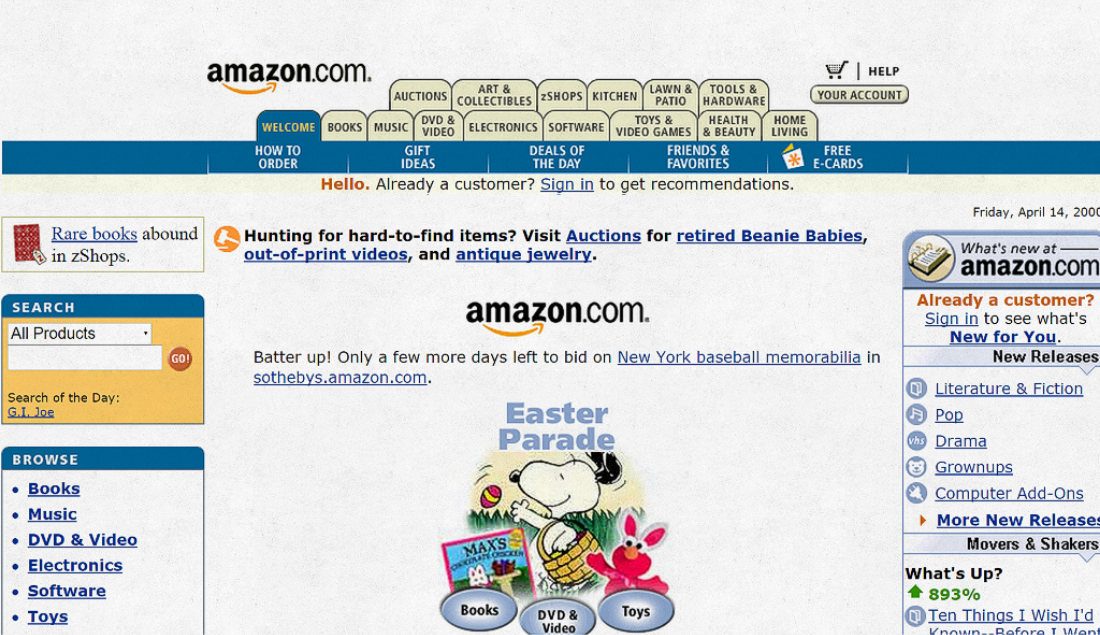 Zappos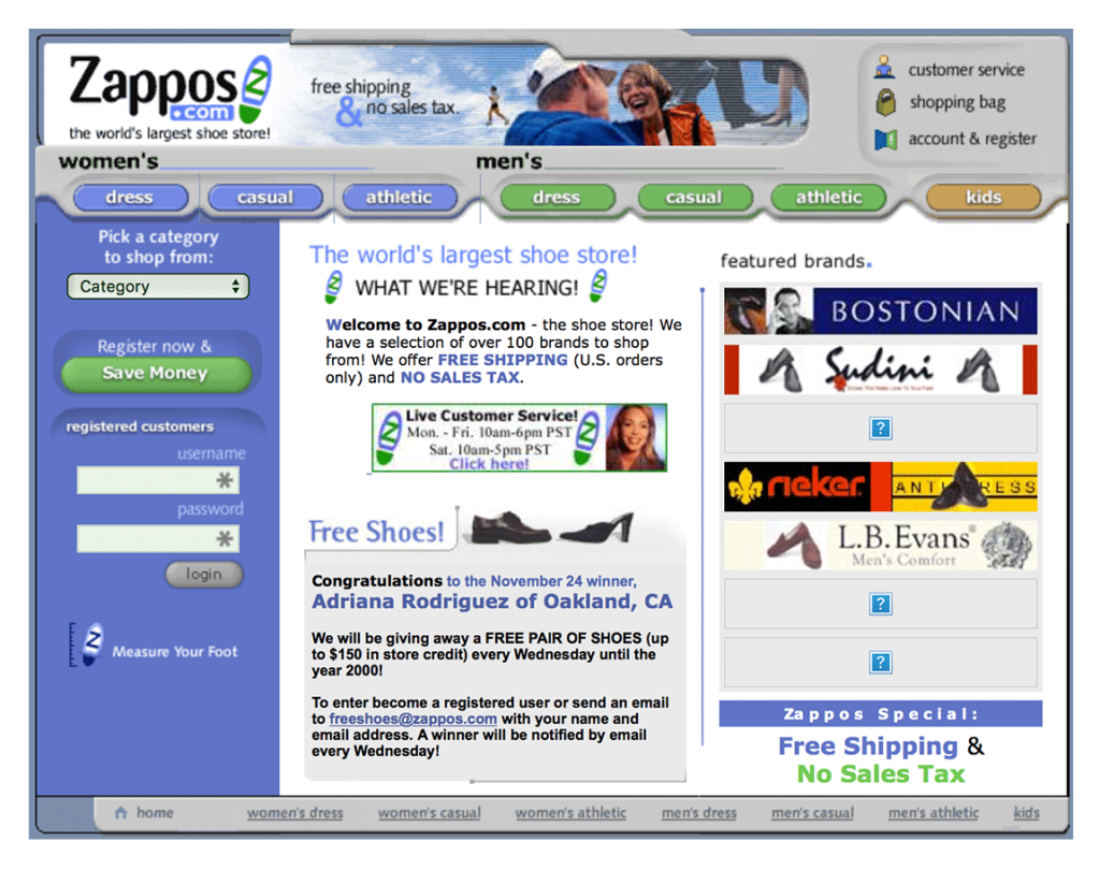 Conclusion
MVP software development is more focused on strategy and analysis instead of complicated product development. 
If you are willing to create a successful minimum viable product, you should give serious attention to prototype development, testing, and development. You can partner with an MVP development company to build a successful product. 
Credit: Source link