How To Develop an App Like Netflix in 2021 (Part 2)
With currently around 183 million subscribers (April 2020), Netflix is the world's leading video streaming service. It was founded by Reed Hastings and Marc Randolph in 1997 as a DVD-by-mail rental service.
By now, Netflix is available in over 190 countries and allows its users to watch a variety of TV shows, movies, documentaries, and much more. The annual revenue of Netflix reached 20.15 billion U.S. dollars in 2019.
So, what are the key factors behind Netflix's success story? How to start a streaming service like Netflix? Scroll down to find out!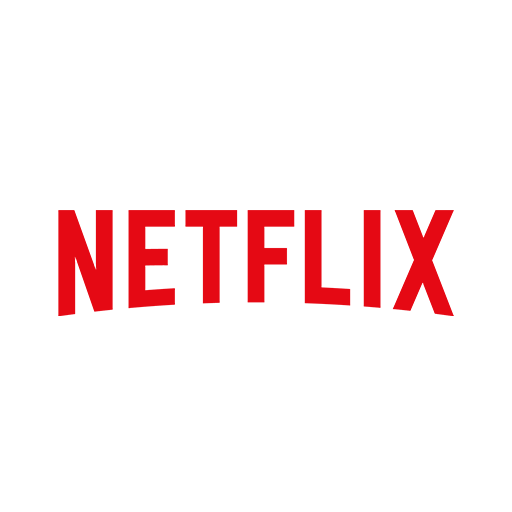 5 Reasons Behind Netflix's Success
The number of Netflix subscribers is continually growing both in the USA and abroad. Over 77 million subscribers joined Netflix in the first 3 months of 2020 (after movie theatres closed due to Covid-19 and people were forced to stay in their homes).
One thing is certain: Netflix has revolutionized the entertainment industry and has changed how consumers access film and TV. Here are some reasons why Netflix has become so successful.
1. Investment in Original Content
Netflix spent around $15 billion on content in 2019 (yeah, you read that right). Most of it was spent on the production of original content.
In 2013 Netflix began producing original content. The success of "House of Cards" led to new productions, such as "Narcos," "Stranger Things," "Orange Is the New Black," etc.
The video streaming service continues to invest in creating original content (documentaries, binge-worthy original series, sci-fi shows, etc.). Netflix's original content is certainly one of the main reasons it stays ahead of the competition.
2. Recommendation Engine
It's no secret that Google knows everything about us. Well, Netflix isn't an exception! Netflix knows what movies or TV shows we watch, when we hit play or pause, how many episodes of a particular TV show we watch daily, etc. In other words, the video streaming service analyses the viewing preferences of its subscribers and offers content based on their preferences. But how is that possible, you ask? It's machine learning!
Netflix's recommendation engine is vital to the platform's success. Without recommendations, users would have to spend a lot of time searching through the catalogs.
3. No Ads
Is it worth using ads on streaming services? Yes? No? Maybe? Up to you, obviously, but Netflix has always said 'no' to ads. And it looks like they don't have any plans to run ads on their streaming service in the future.
"When you read speculation that we are moving into selling advertising, be confident that this is false," says Netflix.
So why isn't Netflix interested in advertisements? Well, perhaps one of the reasons is that Netflix understands people want to enjoy watching movies and TV shows without being interrupted every 15 minutes by ads. In other words, they want to offer their customers a completely ad-free viewing experience.
4. Netflix Open Connect
As already mentioned, Netflix is available in more than 190 countries. Millions of subscribers enjoy high-quality content, no matter where they are. But how is that possible? Well, back in 2011, Netflix developed its own CDN (content delivery network) called Netflix Open Connect.
The Netflix Open Connect program enables ISPs to improve their customers' Netflix user experience by localizing Netflix traffic and minimizing the delivery of traffic that is served over a transit provider. In plain English, the goal of Open Connect is to deliver the internet-based content (aka movies, TV series, etc.) efficiently by bringing the content closer to the end-user.
Today, Netflix Open Connect is one of the highest-volume networks in the world.
5. Innovation
Netflix has been on the market for more than 20 years. It has grown from a small tech start-up to a billion-dollar company. Netflix has disrupted the cable-TV industry through technological innovations like digital streaming and machine learning.
When Netflix started in 1997, it was simply shipping DVDs via mail. Later, they eliminated late fees that led to Blockbuster's crush. Then Netflix transitioned from mailing content to streaming movies and TV shows digitally. Finally, the streaming service began producing its own original content.
Simply put, Netflix is successful because it prioritizes subscribers' needs and offers them an amazing experience.
6. Business Model
Netflix has a subscription-based business model. Thus, Netflix's main source of revenue comes from the monthly fees paid by its millions of subscribers. Users can choose between 3 subscription monthly plans: Basic, Standard, and Premium.
As already mentioned, Netflix successfully shifted their business model multiple times and today it's the most popular streaming service in the world.
Here's what subscribers love most about Netflix:
Original content
Multiple viewership
Binge-watching
No commercials
Offline playback feature
Supports streaming on multiple devices
Personalized Recommendations
Different Membership Plans
Today, the video streaming giant has to compete with many video streaming providers, such as Disney+, Amazon Prime, Hulu, YouTube TV, etc. Though Netflix's competitors tried to copy its business model, Netflix is still the leader in the market, with more than 180 million subscribers worldwide.
"Our focus is not on Disney+, Amazon or others, but on how we can improve our experience for others, …'' — Netflix
In fact, Netflix's success is mainly based on two factors: original content and recommendation system (which competitors could not replicate).
Netflix: Quick Facts/Statistics
Netflix had gained 15.77 million subscribers in the first quarter of 2020 (comparitech 2020)
The video streaming service reported over $20.15 billion in revenue in 2019
As of April 2020, Netflix was worth over $162 billion (comparitech 2020)
Netflix's personalized recommendation engine is reportedly worth over $1 Billion per year
Most Netflix subscribers are based in the United States (Statista 2020)
By the end of 2019, Netflix had employed about 8,600 full-time employees (Statista 2021)
Netflix is now worth more than Disney
Creating a Streaming App
Currently, Netflix is the most popular video streaming service available in the market. Thus, it makes sense to build your kind of Netflix-like app in 2021. But with so many apps in the market, how do you start a streaming service and make it successful? Well, to develop a great video streaming application, always keep the end-users in mind. Explore the end-users' needs and preferences. This article provides helpful insight into how to create a successful streaming app. Below is what you can offer to the potential subscribers of your new streaming app:
Unique & Quality Content
Decide what content your app will stream to users, and how often you will update your content (daily, monthly, or weekly). Keep in mind—the better the content, the higher the number of paid subscribers. Needless to say, if you want to replicate the success of Netflix, you'll need to create original content.
Accessibility
Make sure your streaming app is available on all platforms, operating systems, and devices.
Recommendation System
Invest in machine learning, analyze the viewing preferences of your subscribers, and offer content based on user preferences with the help of a recommendation system.
No Ads
It is no secret that ads are one of the most popular ways to monetize apps. However, for more than 20 years Netflix operates successfully without showing any ads to its users. It's a good idea to show ads only to free account users. On the other hand, let your paid subscribers watch their favorite shows peacefully without being interrupted by ads (they will thank you for it).
Video Downloader
Let users download videos and watch TV shows and movies offline at any time.
User-Friendly App
The interface of Netflix is simple and easy to understand. And yes, it's incredibly easy for first-timers to use it. Thus, invest in the UI/UX design of your streaming app. Create a gorgeous UI, keep it simple, make sure it's easy for the user to start with the app and understand how to use it, and trust me, your streaming app will get more downloads.
Credit: Source link