Scientists Pursue a Range of Projects Employing AI for Space Exploration  
By AI Trends Staff  
Scientists are engaged in a range of efforts to study how AI can help in space exploration. 
Space Debris: The European Space Agency reports nearly 34,000 objects bigger than 10 cm (4 inches) which pose serious threats to existing space infrastructure, according to an account in The Conversation. Innovative approaches to addressing the issue include designing satellites to reenter Earth's atmosphere if they are deployed in low Earth orbit, making them disintegrate in a controlled way.  
Another approach is to avoid collisions in space, thus preventing the creation of more debris. Scientists at Aerospace Research Central recently issued a paper on an analytical framework for a collision avoidance maneuver (CAM) technique design, using machine learning techniques.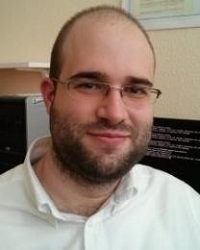 "The need for and complexity of collision avoidance activities between active spacecraft and debris (or other spacecraft) has experienced a notable increase in the last couple of decades, due to the growing number of satellites in orbit and significant fragmentation events," stated the authors, led by Juan Luis Gonzalo of the Department of Aerospace Engineering, Polytechnic University of Madrid.  
"The proliferation of objects in Earth orbit already poses a critical threat to the safe and sustainable use of space," he noted. The threat is expected to keep increasing as a result of new launch companies driving down the cost of access to space, the popularization of small cube satellites as affordable and flexible platforms, and large constellations of satellites being proposed by incumbent companies and startups. International efforts to tackle the issue include the Inter-Agency Space Debris Coordination Committee, which has issued space debris mitigation guidelines. 
Mission Design and Planning: Planning a mission to Mars is not easy, and AI can help. Researchers are studying the idea of a design engineering assistant that would reduce the time required for initial mission design. A report entitled, "Artificial Intelligence for the Early Design Phases of Space Missions," was recently published by IEEE Xplore. 
The paper explores how AI and in particular, Knowledge Representation and Reasoning (KRR), can be employed at the start of the space mission life cycle via an Expert System (ES) used as a Design Engineering Assistant (DEA).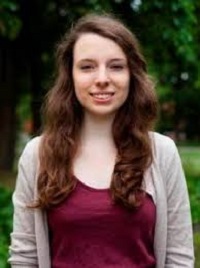 "Applied to space mission design, and in particular, in the context of concurrent engineering sessions, an ES could serve as a knowledge engine and support the generation of the initial design inputs, provide easy and quick access to previous design decisions or push to explore new design options," state the paper's authors, led by Audrey Berquand, a PhD student at the University of Strathclyde in Glasgow, Scotland.  
Today space mission design experts apply methods of concurrent engineering and Model-Based System Engineering, relying on their implicit knowledge and available knowledge in past reports, publications and data sheets. "Searching for information through this data is highly time-consuming," the authors state, citing the opportunity for a more digitized solution to enhance the productivity of the experts.  
Astronaut Assistants: Researchers are working to develop intelligent assistants to help astronauts. NASA's Johnson Space Center, in collaboration with General Motors and Oceaneering, are working on Robonaut. Also called R2, it is a highly dexterous, humanoid robot made up of multiple component technologies and systems.   
First released in 2000, Robonaut has gone through a series of design developments, including legs, added in 2014. Today R2 is made up of multiple component technologies and systems including vision, image recognition, sensor integrations, tendon hands and control algorithms. It has 50 patented and patent-pending technologies that NASA makes available for licensing.  
The technologies "have the potential to be game-changers in multiple industries, including logistics and distribution, medical and industrial robotics," states the R2 website  
Using its Active Reduced Gravity Offload System (ARGOS), the Robonaut team on the ground continues to develop technologies in a testbed using similar robots located at the Johnson Space Center. Once vetted, the software can be implemented and tested on the R2 unit aboard the International Space Station. "The goal of this work is to create a fully-featured robotics research platform on board the ISS… to aid in future exploration missions," the researchers state.  
Astrobee is a newer robotic assistant system for astronauts, intended to focus on routine work to free up time. The Astrobee is rectangular, 12.5in x 12.5in, designed to complete tasks such as taking inventory, documenting experiments conducted by astronauts with their built-in cameras, or working together to move cargo throughout the station. In addition, the Astrobee can serve as a research platform to be outfitted and programmed to carry out experiments in microgravity, which can benefit astronauts in space.  
The robots use electric fans as a propulsion system that allows them to fly freely through the microgravity environment of the station. Cameras and sensors help them to "see" and navigate their surroundings. The robots also carry a perching arm that allows them to grasp station handrails in order to conserve energy or to grab and hold items. 
Once the Astrobee system has been fully commissioned, it will take over for the predecessor SPHERES system, for Synchronized Position Hold, Engage, Reorient, Experimental Satellite, implemented over a decade ago. Astrobee will become the space station's robotic test platform. The three Astrobee robots are named Honey, Queen, and Bumble.  
Read the source articles and information in The Conversation, from Aerospace Research Central, at IEEE Xplore, at the Robonaut site and at Astrobee. 
Credit: Source link