Tesla Working on Full Self-Driving Mode, Extending AI Lead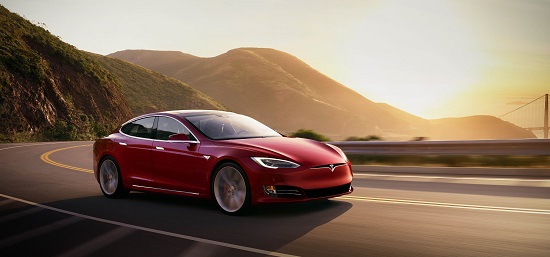 By AI Trends Staff 
Tesla's goal to release its level 5 Full Self Driving (FSD) mode autopilot capability in 2021 was deemed unrealistic by the CEO of competitor Waymo in a recent interview. 
Tesla is the only autonomous vehicle manufacturer using real-time cameras, rather than pre-mapped Lidar (Light Detection and Ranging) to guide vehicle movement. Tesla also uses its own AI chips, developed after early experience with NVIDIA chips.   
"It is a misconception that you can simply develop a driver-assistance system further until one day you can magically jump to a fully autonomous driving system," stated John Krafcik, CEO of Waymo, the self-driving startup spun off from Google's X lab, in a recent interview with German business magazine Manager Magazin, reported in Observer. 
Krafcik acknowledged that Tesla "is developing a really good driver assistance system," but very different. He said Waymo "manufactures a completely autonomous driving system…For us, Tesla is not a competitor at all."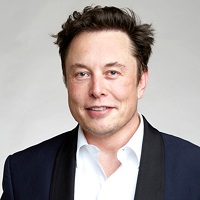 Elon Musk, CEO of Tesla, responded in a Tweet that "Tesla has better AI hardware and software than Waymo." Last October, Tesla is reported to have rolled out a beta version of the Autopilot FSD to a small group of Tesla owners in the U.S. More recently, Musk shared his own experience with the software and tweeted that it safely drove him to "an unfamiliar location in Los Angeles and back" with no human interventions at all.  
The current FSD version requires an attentive driver behind the wheel at all times. At the virtual World AI Conference 2020 held in July, Musk stated, "I'm extremely confident that Level 5 or essentially complete autonomy will happen, and I think it will happen very quickly." He acknowledged "many small problems" but "no fundamental challenges remaining for Level 5 autonomy."  
Tesla Cars' Ability to  Learn as They Drive Extending Lead Over Time 
Tesla cars accumulate driving experience with every mile, and because they are connected to the Internet, "Tesla cars are able to get better over time with software updates and the introduction of new features through over-the-air updates," according to the Tesla website.  
Tesla vehicles built since October 2016 include eight external cameras that feed into a Tesla-developed neural net, 12 ultrasonic sensors for detecting nearly obstacles, forward-facing radar that senses through fog, dust, rain, snow and under the car, the website states. The onboard computer processes inputs in milliseconds.  
This panoply of input and experience gives Tesla an advantage. As of the fall of 2018, Tesla vehicles equipped with Autopilot hardware had collected a cumulative eight billion miles, according to an account in ZDNet. Waymo's vehicles at that time had collected approximately 10 million miles of experience.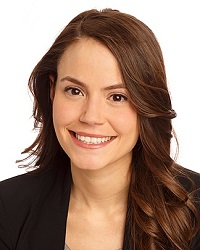 At that time, Tesla was seen by Tasha Keeney, analyst with ARK, an investment manager focused on disruptive innovation, as being three years ahead of the competition. This was primarily due to battery production and efficiency, custom autonomous hardware and autonomous data based on billions of miles of driving experience.   
"The multiplicative impact of having a three-year leadership lead across these three dimensions—battery, hardware, and data—translates to a potential lead that far exceeds three years," stated Keeney at the time. 
ARK Invest's Keeney Wonders if Competitors Can Catch Tesla 
In a more recent Q4 earnings call on Tesla reported in yahoo!news, Keeney stated, "If you look at the big picture, Tesla is the leader by far in market share for battery electric vehicles. We've seen them have great success in China, a market in which it's typically been historically not easy for a foreign company to wholly own a factory, for instance. Tesla is the only company to do that. And their brand power is really great there." 
She added, "Longer term, we see them scaling like crazy. They're building up in Berlin and Shanghai and Austin. There's been recent talks of India. I think that what we should be thinking about is whether or not the traditional automakers will be able to catch up to Tesla, because we really do think that electric vehicles are the way forward." 
Tesla shipped just under 500,000 of its cars in 2020, setting a new record. 
Andrej Karpathy, Sr. Director of AI at Tesla, reports on his personal website that, "Our networks learn from the most complicated and diverse scenarios in the world, iteratively sourced from our fleet of nearly 1M vehicles in real time. A full build of Autopilot neural networks involves 48 networks that take 70,000 GPU hours to train. Together, they output 1,000 distinct tensors (predictions) at each timestep."  
Karpathy completed his PhD studies at Stanford University in the fall of 2016. His PhD focused on convolutional/recurrent neural networks and their applications in computer vision, natural language processing and their intersection. His adviser was Fei-Fei Li at the Stanford Vision Lab and he also worked with Daphne Koller, Andrew Ng, Sebastian Thrun and Vladlen Koltun along the way. 
The development of Tesla's AI chips was recently described at a Hot Chips conference in a report from analyticsteps. Each Tesla chip, developed with Samsung, is reported to have six billion transistors. The Tesla system includes two AI chips for better road performance. "The assessment of both chips is then matched by the system and followed if the input from both is the same," the article states. In the case of a discrepancy between the two chips, "a reevaluation is done until a safe decision is taken."   
The AI chips have been optimized to run at 2 GHz and perform 36 trillion operations per second. The chip was developed after 14 months of R&D; Samsung is now manufacturing the processor, which will be installed in new Tesla cars as well as older models.  
"Tesla has always been a firm that has made data collection and analysis the biggest wielded weapon for everything it does," the article stated. "Artificial intelligence and data analysis has enabled the company to design autonomous cars with the potential to revolutionize the way we drive cars." 
Read the source articles and information in Observer, from the Tesla website. in ZDNet, in yahoo!news, on Andrej Karpathy's personal website, and from analyticsteps.  

Credit: Source link