Three Finalists Selected in $4.5 Million Watson AI XPrize Competition  
By AI Trends Staff  
Three finalist companies have been named in the $5 million IBM Watson AI XPrize competition that aims to demonstrate how humans can collaborate using AI technologies to tackle some of the most pressing issues facing our world. The finalists were selected from a pool of 10 semifinalists following presentations of their solutions to a panel of judges.  
The three finalists are: Aifred Health of Montreal, Canada; Marinus Analytics of Pittsburgh, Pa., and ZzappMalaria of Jerusalem, Israel. 
"The use of AI in ethical fashion is a key part of building a brighter future for all. Its use will continue to transform how we live, work and communicate as part of our everyday lives," stated Anousheh Ansari, CEO of XPrize. The three companies, he stated, "have used this powerful technology to change the game in their respective fields. We are looking forward to seeing firsthand the positive impact they will have on our future."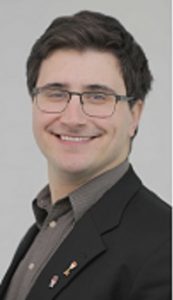 Aifred Health is a digital health company focused on clinical decision support in mental healthcare, starting with depression. The team's solution uses AI to learn from thousands of patients to personalize treatment choice, to increase response rates to front-line therapy and to reduce the time it takes for a patient to enter remission. IBM Watson Health provided Aifred Health with millions of records of observational depression data to improve their machine learning models. 
The company's team includes: Chief Science Officer Dr. David Benrimoh, a Psychiatry Resident and Researcher at McGill University; Caitrin Armstrong, with degrees in Cognitive Science and Computer Science from McGill University, and experience including work in software development for mental health, and as a researcher in computational social science; and CEO Marina Massingham, who was cofounder of Canadian pharmaceutical startup TeOra Health, acquired by Aequus Pharmaceuticals in 2015. She has degrees from the University of Leeds and from King's College, London.  
Marinus Analytics is a woman-owned company founded in 2014 out of the Carnegie Mellon Robotics Institute. The company uses AI to get actionable insights out of big data to enable a victim-centered response that assists public safety experts. The company's flagship tool, Traffic Jam, assists detectives in stopping and preventing human trafficking. It also helps to recover victims and dismantle organized criminal networks, by deploying graph analytics to detect organized crime. In addition, it employs purpose-driven algorithms to identify indicators of vulnerability, helping to inform front-line professionals about hidden exploitations.  
The Marinus team used IBM Watson Discover and IBM Watson Assistant to extend their Traffic Jam application, assisting investigation into financial fraud and the illicit flow of proceeds to international crime groups. 
CEO and cofounder Cara Jones has experience ranging from engineering autonomous robots to integration testing of federal enterprise IT. She worked for several years as a research analyst at CMU's Robotics Institute's Auton Lab. She has guided the use of the company's Traffic Jam product to deploy AI to help in human trafficking victim identification and recovery, to meet the needs of law enforcement agencies across North America. She is a graduate of Rensselaer Polytechnic Institute with degrees in computer and systems engineering, and an MBA from the Lally School.    
President and cofounder Emily Kennedy also worked for several years as a research analyst in CMU's Auton Lab, working with law enforcement agencies on new approaches to statistical data mining of massive data sets. She has degrees in public policy management from CMU.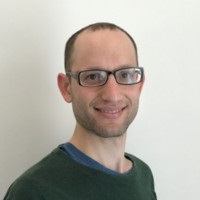 ZzappMalaria is committed to eradicating malaria through larvicide-targeting the breeding sites of the disease-bearing mosquitoes. ZzappMalaria's AI predicts where stagnant water bodies will occur, and helps to manage their effective treatment. Its app is adapted for low-connectivity environments, and works on simple, low-cost phones common in developing countries.   
The system is currently deployed in Ghana, Tanzania and Ethiopia. The company has created custom modules built with tools including IBM Watson Studio, IBM Watson Machine Learning and IBM PAIRS Geoscope, to predict the number of small water bodies caused by weather, enabling it to optimize the timing for launching larviciding operations. 
Arnon Houri-Hafin has been CEO of the company since November of 2016. Before that he was director of research at Sight Diagnostics, and a lecturer in statistics at The Hebrew University of Jerusalem for several years. He is a graduate of The Hebrew University of Jerusalem with a degree in economics. Arbel Vigodny has been chief operating officer of the company for about three years. Before that he worked as a translator for Raycon. He is a graduate of The Hebrew University as a doctor of veterinary medicine.   
The IBM Watson AI XPrize competition will conclude in June 2021 with the final round, where the finalists will be up for a $3 million grand prize, a $1 million second place price and a $500,000 third place price.   
Read the press release from XPrize on the three semifinalists.  
Credit: Source link