The Most Beautiful Games on iOS
AppAdvice's Game of the Year Runner-Up: Alto's Odyssey
Alto and his friends have moved from snowboarding mountains to sandboarding dunes. Alto's Odyssey breaks the sequel mold continuing what made Alto's Adventure great, and subtly build upon it. It's a beautiful and compelling game choice that can be enjoyed by any level of gamer.
Bring You Home
Alike Studio
Slide through solution scenarios
Swipe vertically across panels to introduce new elements that work towards a solution. In each level, you need to figure out the right combination of panels for Polo to traverse the danger filled level.
Life Is Strange
SQUARE ENIX
An episodic decision based adventure game with the ability to rewind time.
An episodic decision based adventure game with the ability to rewind time.
Gorogoa
Annapurna Interactive
Inception level puzzling
Rearrange the panels to create a continuing storyline among beautiful artwork. Each shifting panel reveals new intricacies and mysteries in an ornately detailed puzzle game.
Flower
Annapurna Interactive
The critically acclaimed zen like exploration game is now on the App Store.
Play as flower petals, and catch the breeze to explore lush 3D environments. The game is absolutely gorgeous, and that's just the back drop to a relatively unique experience that emphasizes a zen like exploration. Simply tilt your device to control the flowers.
A beautiful 3D puzzle adventure awaits you.
The Witness, the critically acclaimed title from 2016, is now available on iOS.
Morphite
Crescent Moon Games
Crescent Moon first showed this game to us at GDC in March, and now it's available for everyone.
Explore space and shoot your way through a captivating and immersive story in Morphite.
INKS.
State of Play Games
If you enjoy playing pinball games on your device, then check out this ink splattering new challenge
INKS offers a unique pinball experience with colors splattering when hit by the ball. Hit them all to complete the level. The game has 100 tables and helpful power-ups.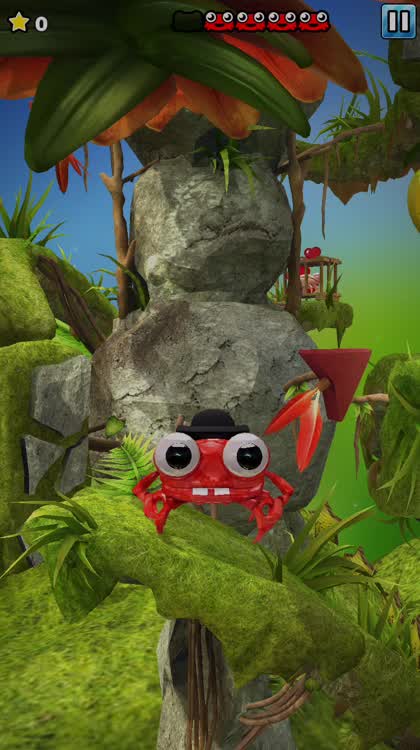 It's okay to be crabby
Mr. Crab 2 is a sequel to the original Mr. Crab. It's a one-touch platformer where Mr. Crab scuttles along a vertical pillar of some sort and players must help him jump to avoid obstacles and also collect the stars while rescuing the baby crabs.
LEGO® Jurassic World™
Warner Bros.
Wreck havoc in the latest LEGO game.
Relive moments from "Jurassic Park," "The Lost World: Jurassic Park," "Jurassic Park III," and the smash hit "Jurassic World," with a LEGO twist. You can also create your own customized dinosaurs along with Isla Nublar and Isla Sorna.
Credit: Source link