Advances in Language-Based AI Tasks Seen as Dawn of New Era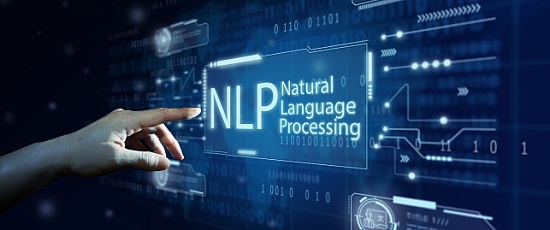 By AI Trends Staff  
Researchers at Accenture have found that 10% of early adopters of digital technologies have grown at twice the rate of the bottom 25%, and they are using cloud systems—not legacy systems—to enable adoption.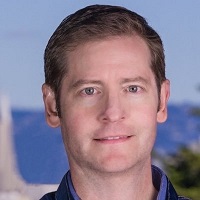 "We expect the trend to accelerate among industry leaders over the coming five years," stated the authors, H. James Wilson and Paul R. Daugherty, in an account in Harvard Business Review. And more specifically, following the release of the GPT-3 large language model from Open AI, "The 2020s will be about major advances in language-based AI tasks," the authors suggest. 
Generative pre-trained transformers (GPTs) rely on a transformer, a mechanism that learns contextual relationships between words in a text, state the authors, who are coauthors of the book, Human + Machine: Reimagining Work in the Age of AI (Harvard Business Review Press). 
Despite flaws in GPT-3 including producing nonsense or biased responses and generating plausible but false content, "A new age of AI is upon us," the authors state 
Microsoft, Google, Alibaba, and Facebook are all working on their own version of "advanced transformers." The tools will be trained in the cloud and accessible via APIs. "Companies that want to harness the power of next generation AI will shift their compute workloads from legacy to cloud-AI services like GPT-3," the authors suggest.  
This will enable a new class of enterprise applications that will make the process of synthesizing words and information in language cheaper. Based on an analysis of more than 50 business-relevant proof of concept applications of GPT-3, the authors see three broad categories linked to language understanding: writing, coding and discipline-specific reasoning.  
For example, GPT-3 is capable of converting natural language to programming language. It can plot graphs based on verbal descriptions. One beta tester created a GPT-3 bot that enables people with no accounting skills to generate financial statements.  
"The use of cloud-powered transformers could become a meta-discipline, applicable across management sciences, data sciences, and physical and life sciences," the authors suggest, optimistically.  
The authors used the Occupational Information Network (O*NET), based on a US government standard used to classify workers into occupational categories, to analyze 73 job categories in 16 career clusters. "We found that all clusters would be impacted by GPT-3," they stated, noting that the primary opportunity will be around augmenting and amplifying human productivity and ingenuity, and not automating jobs out of existence.  
NLP Apps Can Help Public Health Officials Get Word Out During Pandemic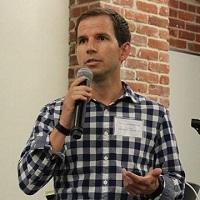 Public health officials engaged in crisis response in the year of the pandemic, can use NLP to adapt in response to community sentiment. The first step is to engage in "topic modeling" in which the AI systems are fed a large batch of documents that surface the most common keywords or topics, according to an account in GCN, written by Sean McPherson, a deep learning data scientist at Intel. Academic researchers have used topic modeling to assess what people on Twitter are saying about the virus, such as on topics of physical distancing and mask-wearing. "This information is crucial for public officials to understand what citizens are most concerned about during a particular crisis," McPherson stated.  
The second step is to build a sentiment analysis model, which interprets emotions based on text. "This is particularly useful for crisis response, since it shows how the public feels about measures put in place," he stated.  
Aspect-based sentiment analysis helps get through the noise of unrelated topics. It breaks the text down into components, grouping related nouns, verbs and adjectives together, to analyze the sentiment of each group. This is helpful to public health officials if they can learn, for example, that a non-pharmaceutical intervention induces a negative reaction.  
The third step is to interpret the results, which is not straightforward when it comes to interpreting text on social media sites. "Very few people log on to profess how happy they were working from home last week," McPherson stated, Directed surveys are needed to produce balanced results, he suggests.  
"NLP is a powerful technology—and one that has made tremendous strides in recent years. In the midst of a crisis, this technology can offer scientists and public health officials a useful reference point for positioning their response and recommendations to the general public," he stated.   
Content Creation Firms Positioning to Help Implement NLP  
Before GPT-3 came on the scene, natural language processing incorporating AI has been advancing, in efforts that also carry risk. "Many early investments fail due to overeager hopes and shortsighted attention given to all the wrong places," state the authors of an account on the blog of creativeminds, a company offering content creation services, especially involving WordPress.  
Applications that apply natural language processing that companies can pursue today include having forms filled out automatically, and conducting analysis of unstructured data such as the text in support tickets. CreativeMinds offers data analysis and natural language processing experts to assist companies in identifying the potential benefits.  
NLP also has the ability to power a sentiment analysis model, to understand for example how a company is viewed analyzing unstructured data in social media posts, suggests a recent account in WhaTech. The models are effective at analyzing emotions and opinions on social media, and distinguishing compliments from insults.  
Chatbots pairing NLP with voice recognition are becoming more effective. Market researchers from Insider Intelligence predict that consumer retail spending via chatbots will reach $142 billion by 2024, up from $2.8 billion in 2019, according to a recent account in Business Insider. 
The demand is being driven by consumer expectation of around-the-clock services in banking, finance, health, and wellness.  
Lincoln Davies Building Supply, a 145-year old business in central New York, used an automated chatbot from MobileMonkey on its website to answer FAQs and offer sales and promotions. The result was a 25% reduction in online support costs and an increase of over 100% in its customer list, according to a case study on the MobileMonkey site. 
Lincoln Davies offers a large selection of interior and exterior construction and building supplies. The company worked with digital marketing agency C&D Advertising to design a MobileMonkey chatbot to greet customers with a mobile-friendly product catalog and a $100 savings offer. "This campaign has freed my staff to focus on potential client interest from a more educated customer. For a growing business, this is critical," stated Ed Jones, owner of Lincoln Davies.  
Founded in 2017, MobileMonkey offers a chatbot platform for marketing, sales and customer support. 
Read the source articles in Harvard Business Review, in GCN, on the blog of creativeminds, in WhaTech, in Business Insider and on the MobileMonkey website. 

Credit: Source link