US Military Seeks to Speed AI Adoption for Support Systems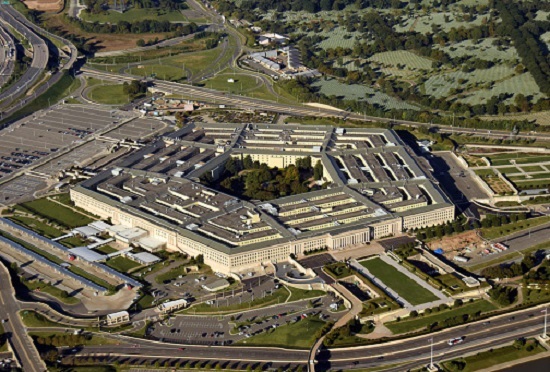 By AI Trends Staff  
The US military needs to scale up its use of AI or be left behind by adversaries, Lt. Gen. Michael Groen, chief of the Pentagon's Joint AI Center (JAIC), told a recent conference of the National Defense Industrial Association, according to a report from UPI.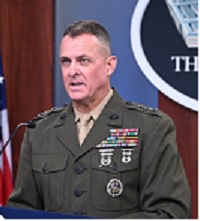 While current military use of AI "is a step in the right direction, we need to start building on it," stated Groen, who was appointed head of the JAIC in October. He is the second director of JAIC, or "the jake" in Pentagon parlance, which was set up by Congress in 2018. The first director was Air Force Lt. Gen. John N.T. "Jack" Shanahan, who retired last year.   
Noting that China has said it intends "to be dominant in AI by 2030," the Pentagon has focused on a five-year program culminating in 2027. 
The integration of Defense Department networks with common data standards must be a priority, Groen stated, commenting, "If we are not in an integrated enterprise, we're going to fail."  He called for a comprehensive and quick transformation, suggesting that the Pentagon's warfighting support systems need to evolve.  
Data held by the Defense Health Agency, the Defense Logistics Agency and the Defense Intelligence Agency—"the gears that the department rides on"—needs to be viewed from a single perspective. "These enterprises are sitting on massive amounts of data. It's a natural target for AI implementation to create more efficiencies and economies and effectiveness in those large scale enterprises," Groen stated.  
Groen spoke favorably of the Defense Department's February 2020 adoption of ethical principles for use of AI, implemented by the JAIC. 
Seeking Small AI Developers as Partners 
In a January 2021 account in Roll Call, Groen said he would put an emphasis on changing business practices, especially by involving entrepreneurial AI companies. Congress gave the JAIC new authorities in the 2021 Pentagon policy bill to enter into contracts with developers of AI technologies, he stated.  
The new policy "makes it possible now for us to bring in a broader base of tech community actors," Groen stated., encompassing not only large defense contractors but also "small innovative companies that might not have had a chance" to engage with the Pentagon in the past, he said.  
The JAIC program called Tradewind is intended to create a "marketplace for small AI projects," Groen stated. Small tech companies that may lack financial capital can bid on programs and deliver "small capabilities to us that we can scale up and integrate" into large systems across the department. 
The intent is to have a speedy timetable, whereby a company getting a contract award in January could deploy a prototype in March, and deploy into full production by June. Congress also has asked JAIC to prepare an inventory of all artificial intelligence programs across the Pentagon, and the agency is working on it, Groen said.   
Air Force Conducts First Flight with AI as a Crew Member  
Meanwhile, the AI work goes on. The US Air Force recently reported its first military flight using AI as a working crew member, citing it as a major achievement, according to an Air Force press release.  
An AI algorithm controlled the sensor and navigation systems of a U-2 Dragon Lady reconnaissance plane during a training flight at Beale Air Force Base, Calif., in December. 
Air Combat Command's U-2 Federal Laboratory researchers developed the AI program to execute specific in-flight tasks, notably sensor employment and tactical navigation, that otherwise would be done by the pilot. The tasks were performed by the program after takeoff. During the test, a pilot otherwise controlled the plane.  
"[The] groundbreaking flight culminates our three-year journey to becoming a digital force," stated William Roper, assistant secretary of the Air Force for acquisition, technology and logistics. "Putting AI safely in command of a U.S. military system for the first time ushers in a new age of human-machine teaming and algorithmic competition. Failing to realize AI's full potential will mean ceding decision advantage to our adversaries," Roper added.  
The AI system was designed to be easily transferable to other major weapon systems, and to be integrated into the warfighter, developer and acquirer capabilities. 
"This is one of the many ways the 9th Reconnaissance Wing is innovating to take on the Department of Defense's toughest challenges," stated Col. Heather Fox of the 9th Reconnaissance Wing. "The U-2 is the perfect platform to drive cutting edge military technology that is easily transferred to other Air Force and joint partners," she added. 
Pentagon Reaches out to Allied Countries Around AI Ethics 
At the same time the military is gearing up to face adversaries with AI systems, it is reaching out to allied countries in an effort to get on the same page about the ethics around AI in military systems.  
Last fall, the JAIC hosted the inaugural AI Partnership for Defense meeting with military officials from 13 nations including: Australia, Canada, Denmark, Estonia, Finland, France, Israel, Japan, Norway, South Korea, Sweden and the United Kingdom.  
The two-day gathering focused on AI ethical principles and best practices for implementing them, according to an account in National Defense.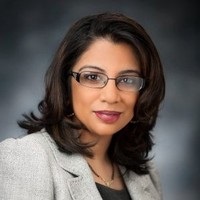 Alka Patel, head of the AI ethics team at JAIC, deemed the event a success. Some of the countries participating have already developed their own AI ethics principles while others are in the process of creating their own, stated Alka Patel, head of the AI ethics team at JAIC.  
"There was alignment in terms of the need for democratic values, norms to be really at the heart of how we design, develop, deploy and use AI technology," she stated in an interview. "It was really encouraging to hear that conversation and have that robust dialogue." 
Technical interoperability with allies has long been a tenet of US defense policy. The next step would be to think through which specific tools or processes around AI technology development that the allies could share, she suggested.  
"How can we  advance our shared interests and think through how we shape the future when it comes to cooperation and defense given where we are with this technology?" Patel stated.   
JAIC plans to host additional multinational meetings on these topics. 
Read the source articles from UPI, in Roll Call, from an Air Force press release and  in National Defense. 
Credit: Source link