What is Magento? Is This eCommerce Platform Suitable for You?
Choosing an eCommerce platform is the first step in launching an online business. There are other eCommerce systems to select from, but if your company would benefit from a flexible eCommerce platform that gives you control over the design and operation of your online store, Magento is the way to go. Magento's architecture is designed to help businesses develop, with versions geared to small, medium, and enterprise-level firms. So, what is Magento eCommerce? How does Magento work?
What is Magento?
Magento is a powerful, open-source eCommerce platform that allows businesses to easily build and manage online stores. With its robust features, scalability, and customizable templates, it enables businesses of all sizes to take their online sales to the next level. Whether you're looking to launch your first online store or want to expand your existing business, this eCommerce solution can help you reach your goals. Some biggest brands, including Coca-Cola, Ford, and Samsung have inspirational eCommerce websites by Magento. 
This eCommerce solution offers distinct versions for merchants to choose from – Magento Open Source and Magento Commerce. 
Magento Open Source
Magento Open Source is the free, community-edition version. It has all of the tools and capabilities required for a small business, and shop owners may always add more integrations or extensions as needed. If they know how to code, they can even create their own solutions or hire a developer to assist them. The open-source platform includes the following built-in functionality right out of the box: 
Integrated checkout, payment, and shipping
Mobile Commerce
Management of Global Selling Catalogs
Promotion & Pricing
SEO
Customer Accounts 
Product Browsing
Site Search 
Instant Purchase
Adobe (Magento) Commerce 
Magento Commerce (now Adobe Commerce) is the paid, enterprise-level eCommerce platform. This version is one of the Magento eCommerce platforms and is built on the same core platform as Magento Open Source. However, it includes additional features and functionality not available in this. Adobe Commerce offers additional features like:
B2B features like quotation, bespoke catalogs, and the ability to control buyer roles and rights.
BI Dashboard, including visualization and a custom report builder.
Live Chat (powered by Dotdigital)
Advanced marketing features
Product suggestion
WYSIWYG Page builder 
Segmentation of customers
Customer loyalty tools, such as simple-to-redeem coupons.
Hosting content staging and preview
Visual merchandising
What does Magento eCommerce do?
Magento makes it simple for businesses of all sizes to build, customize, and manage their online sales channels with its robust features and intuitive interface. Whether you are just starting out or already have an established business, the system can help you take your online sales to the next level. Some of Magento's key features include:
An easy-to-use, drag-and-drop interface for creating beautiful online stores
A wide range of powerful built-in features and tools to help businesses succeed online
The ability to easily scale and grow your business as it grows
A large and active community of developers and other users who can offer support and advice
What is Magento 2? 
Magento 2 is the newest updated version that has more outstanding characteristics than the old version. There are some beneficial features that users may make use of:
Website architecture that is adaptable
Engaging customer interactions
Improved business efficiency
Loading time is reduced by half
Security enhancement, especially in the payment section
Maintenance and upgrades are simplified.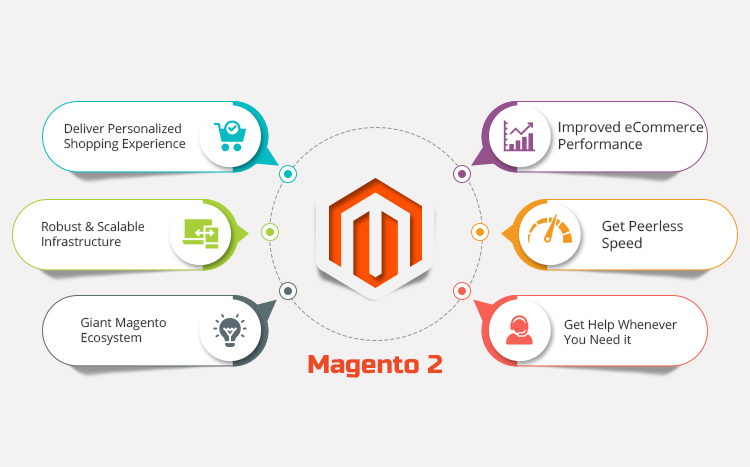 Following feedback and objections, the developers dismantled and rebuilt the platform. This edition is the way to go if you want a quicker, safer, and more expandable website.
Features of Magento
Order management 
Magento eCommerce's order management system assists you in managing demand and supply. Even if you have many sales channels and locations, controlling your inventory (including returns) is simple and straightforward. It makes inventory management simple. The order management feature is beneficial:
Costs are reduced since orders and inventory are controlled in a single location.
Handle returns efficiently and automate refunds.
Improve the consumer experience by not providing or displaying out-of-stock products.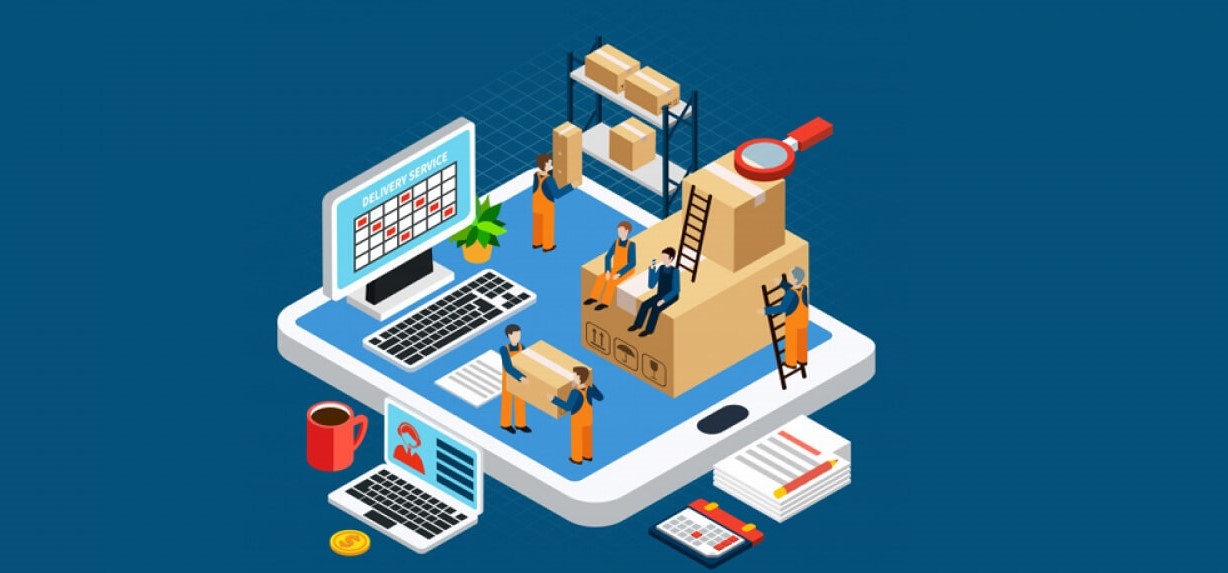 Mobile-friendly
The Magento system supports HTML5, and the templates eliminate the need to set up a basic mobile shop. Your store is prepared to provide clients with a positive mobile shopping experience.
There's a lot of debate about becoming headless, which implies utilizing Magento for the backend and another contemporary frontend, such as Vue or React, for example.
Headless enables a terrific mobile experience as well as omnichannel optimization. You can quickly construct PWAs using Magento PWA Studio. These combine a webshop, a website, and an app into a single solution. Quick and with unique customization options like push alerts directly from the store.
Payment and shopping cart options
Magento eCommerce accepts the most popular payment methods, including Bank transfer, Digital Wallets (PayPal, Amazon,…), COD (cash on delivery) …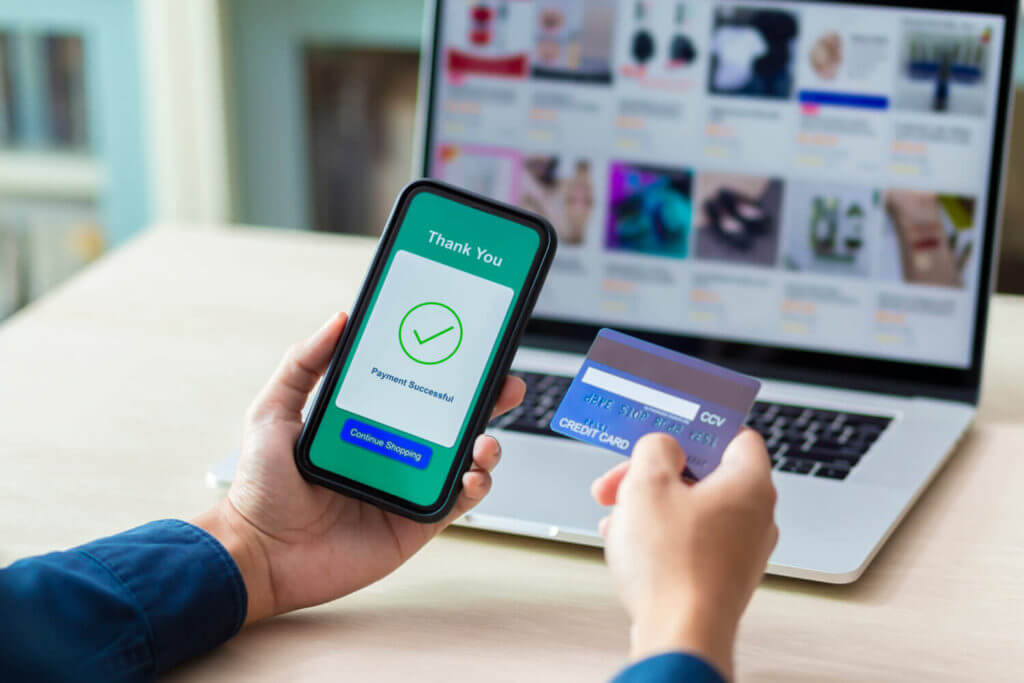 Customers want to be able to control their payments. Multiple payment alternatives provide your clients with a positive user experience (UX). It enables merchants to reduce or control gateway and processing fees. And it's always a good idea for merchants to know that they may change payment providers and manage the fees, etc.
Of course, a positive experience leads to repeat purchases, which serve as the foundation for your company's growth.
Chat
The basic Chat feature that comes with your Magento 2 Store is free, as is the first chat agent. Turning on chat for the first time is as simple as changing the option in the admin to yes. This lets you customize the widget, assign agent responsibilities, and begin talking.
Multi-site multi-store management 
Managing many online businesses at the same time might be difficult, but not with Magento. The platform allows you to create and manage many stores from a single dashboard, decreasing store administration time significantly. The multi-site capability makes it simple to add items and catalogs across several sites.
You may also operate multi-language stores with some settings, utilizing several "store views" and plugins to auto-change to the appropriate language based on your visitors' location.
Customer Relationship Management
The CRM is integrated into the Magento admin panel and has an easy-to-use dashboard. You can produce the proper content and messaging for each step of the buyer journey if you have visibility into all consumer interactions. It can be integrated with marketing automation tools, and CRM data may be used to run automated campaigns.
Marketing & promotion 
Magento can help you promote your products easily due to promotional tools, including:
Personalization tools: Customers may be segmented based on the parameters you provide, and content and promotions can be customized to each visitor.
Product suggestions: Creating criteria that define which goods should be recommended as upsells, cross-sells, or similar products. 
Visual merchandising: Organizing items based on rules and filters such as top-sellers, color, largest margin, new releases, or any other criteria works best for you.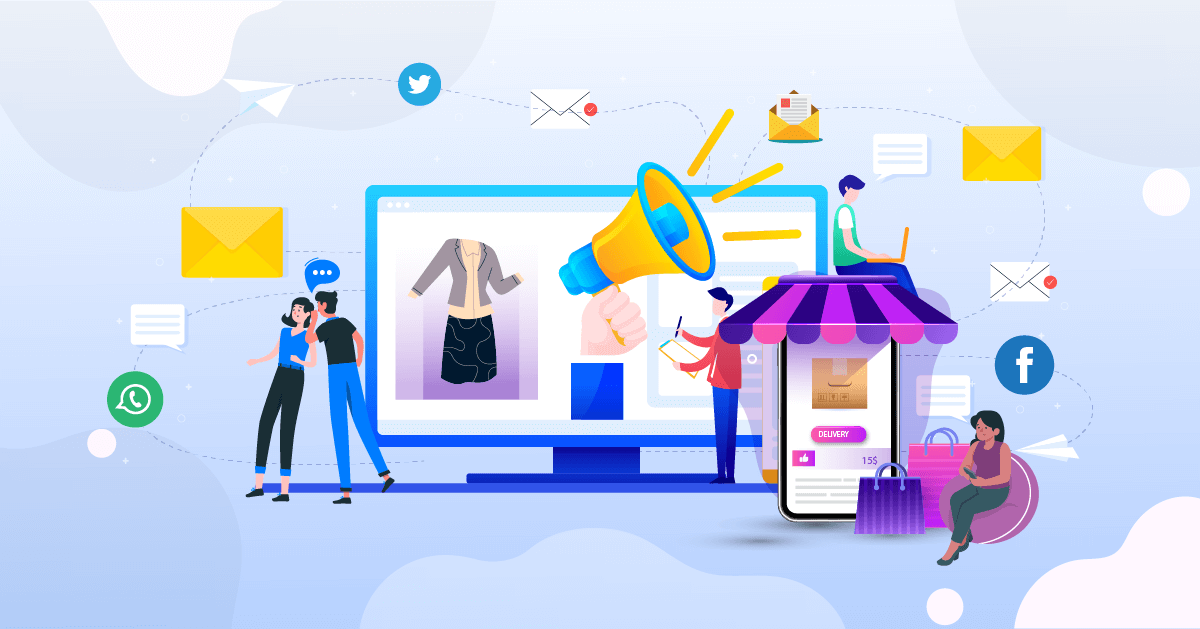 Besides, Magento 2 offers some useful Marketing tools that help you to reach more customers and improve engagement and sales, including: 
Email & Newsletter: Create and customize your newsletter as you want, send the newsletter to multiple customers, and manage your subscription list.
Private Sales: Leverage your customer base to attract and generate leads with exclusive access for members only, or by invitation.
User Content: Create a sense of community via user-generated product reviews. With Magento 2, you can allow only registered users to submit reviews or allow visitor customers to do so as well.
Catalog management
Magento offers a powerful product search engine that uses Elasticsearch to help customers discover the goods they're looking for. It provides misspelling recommendations, synonym management, attributes weighting, stops word support, and other features. Customers may locate what they're seeking more easily when they use a proper search. As a result, your conversion rates will increase.
Analytics and Reporting
Data and analytics are the backbones of every company that seeks to increase its sales and revenues. They must also be properly monitored. As a result, one of the platform's most significant selling factors is the Magento eCommerce Business Intelligence tool.
It provides insights about the health of your firm, including:
Order value on average
Customer life expectancy
Rates of customer retention
Aside from that, its BI tool visualizes data that can be shared with your team. Raw statistics are not yet information; you have to transform data into practical measures that will assist you in growing your organization.
Should businesses choose Magento? 
Customization
Magento not only provides flexible, scalable eCommerce solutions but also allows you to personalize. It also allows you to extend your platform to offer unique and differentiated branded experiences. This platform is adaptable to change and has the capacity to be customized to match the needs of business owners.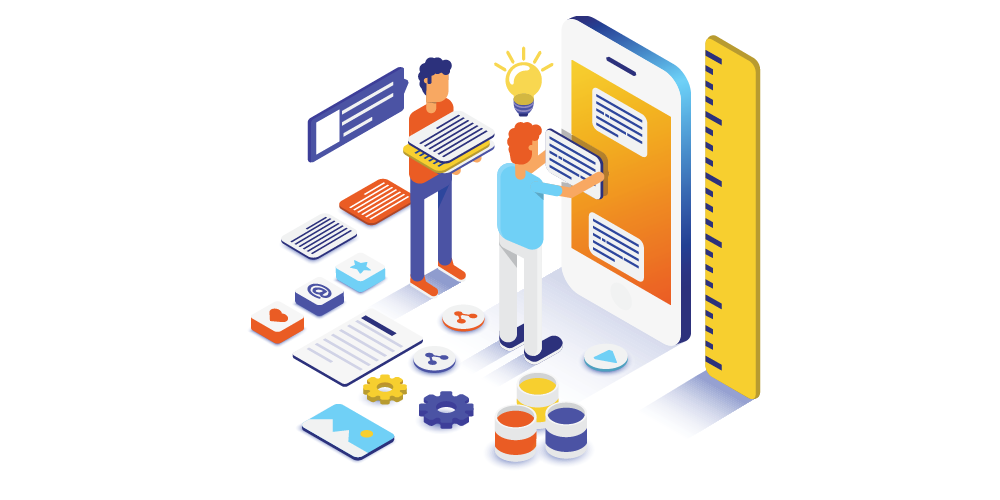 A convenient one-stop store
Magento has everything you need to set up an online store. You may manage several brands' accounts through channel partners and manage them all at the same time. Furthermore, you may easily launch your Magento eCommerce shop online and integrate it with your ERP and CRM system.
Easy integrations
Third-party add-ons and modules may be simply integrated into your Magento shop. This supplier allows for unlimited customization. Shop owners may also add Google Analytics and other third-party connections (such as eBay, Paypal, Mail Chimp, and so on) to their site to help with data analysis.
Freely choose the hosting services
With Magento, eCommerce businesses can freely choose the hosted platform of their choosing rather than being tied to a single hosting provider. This gives all online retail enterprises a lot of flexibility in regards to having their own files and being selective about which hosting company they choose.
SEO friendly
The SEO feature of this eCommerce solution is an SEO-friendly content management system. It has a plethora of SEO tools such as:
URLs optimized for search
Sitemaps
Navigation by layers
Keywords in the Product Title
Meta tags 
etc.
In terms of SEO, this system is up to date on the most recent SEO ranking variables. It offers excellent URL structure and meta-implementation choices for SEO. Analytics are also included in Magento for tracking web visits. This is one of Magento's most noticeable features.
Efficient customer experiences
The best thing about Magento is that it succeeds in attracting customers. Its page builder CMS, headless commerce, segmentation and targeting, multi-site capabilities, and reference themes help to develop visually appealing and practical website designs.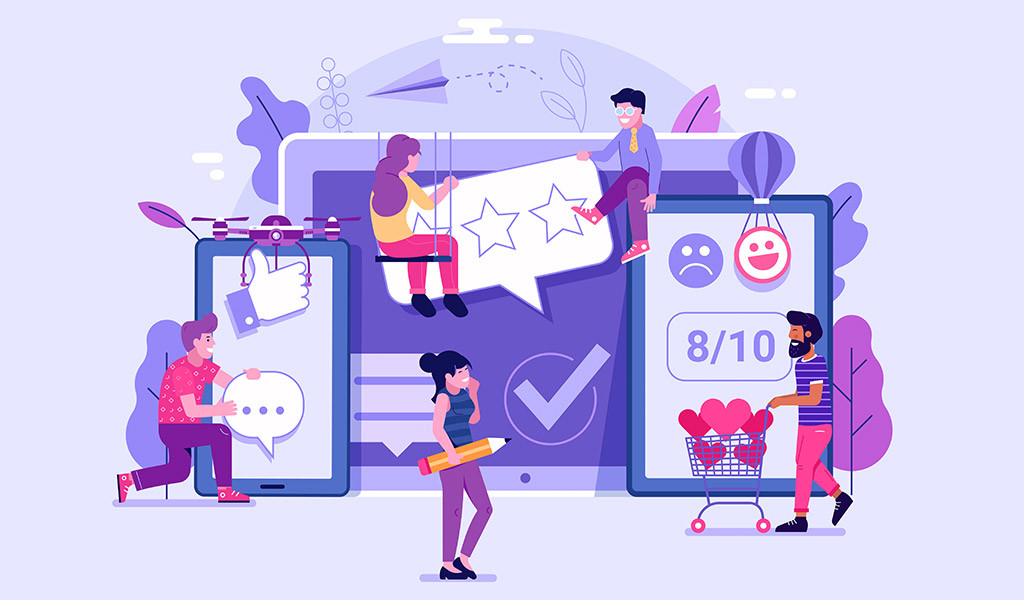 Furthermore, customers may find products by using intelligent searches provided by Adobe Magento, layered navigation and filtering, and AI-driven product suggestions based on prior purchasing history.
You may increase conversion rates by using the Adobe Magento platform's drag-and-drop merchandising, automatic sorting rules, promotions & discounts, rich product pages, and product availability information.
Client-based catalogs management 
Magento enables you to manage millions of goods and thousands of categories from a single dashboard. You may also build new consumers and segment-specific catalogs based on your preferences. Third-party PIM integrations such as Akeneq, InRiver, Jasper, and others are supported by this platform.
Mobile responsive
Magento is excellent for adhering to mobile web design requirements. Magento's free community edition and business version both use the HTML5 framework to improve the mobile shopping experience. As a result, your eCommerce store is always optimized.
The mobile app will provide a satisfying brand experience for consumers who connect via their smartphones and mobile devices at any time and from any place.
Sum up
Magento would be quite beneficial in the long term. If you are not technically savvy, you can always consider hiring a Magento development company as Magenest to assist you in putting up your online shop and taking your complete business online. As a top-tier Magento Solution Partner, Magenest will deliver powerful and effective full-stack eCommerce systems. Check out our B2B Digital Transformation ebook for more helpful market insights.
Show More
Hide
Credit: Source link